The spacious NEVIS is meant to be shared with family and friends, with its square design that spans 7′ 10″ on each side, wide, open seating for seven and a private recliner style corner seat.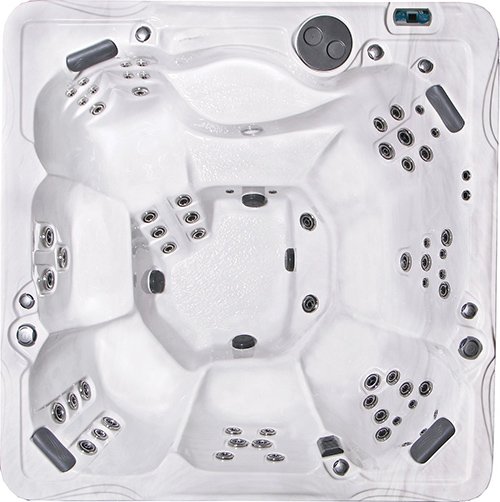 Dimensions
94" (7'10") square x 39" (3'3")
Seating
7 seats; 2 open buckets, 4 contoured buckets, Captain's Chair
Capacity
650 Gallons, 2,460 Liters
Weight
Dry: 775 lbs., Wet: 5,975 lbs.
Jets
62 Stainless Steel Jets
Power
(2) Pumps 8 HP Peak (4HP continuous)
Give us a call at one of the numbers listed above. We're happy to answer any questions you have. Don't see the service you need listed here? If we don't provide a service you're looking for, chances are we can refer you to a professional and trustworthy company that does.