The HALLANDALE has an innovative seating layout, includes a total of six seats, comprised of four ergonomically designed open seats, a wide full-length contoured lounger that's wonderful for stretching out and a captain's chair.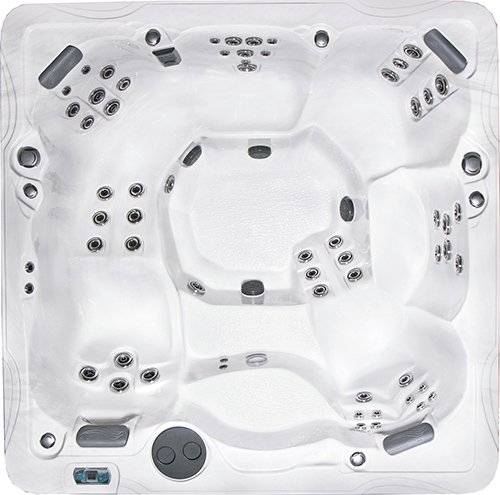 Dimensions
94" (7'10") square x 39" (3'3")
Seating
6 seats; 3 contoured buckets, open bucket, lounge, captain's chair
Capacity
520 Gallons, 1,968 Liters
Weight
Dry: 750 lbs., Wet: 4,910 lbs.
Jets
61 Stainless Steel Jets
Power
(2) Pumps 8HP Peak (4HP continuous)
Give us a call at one of the numbers listed above. We're happy to answer any questions you have. Don't see the service you need listed here? If we don't provide a service you're looking for, chances are we can refer you to a professional and trustworthy company that does.